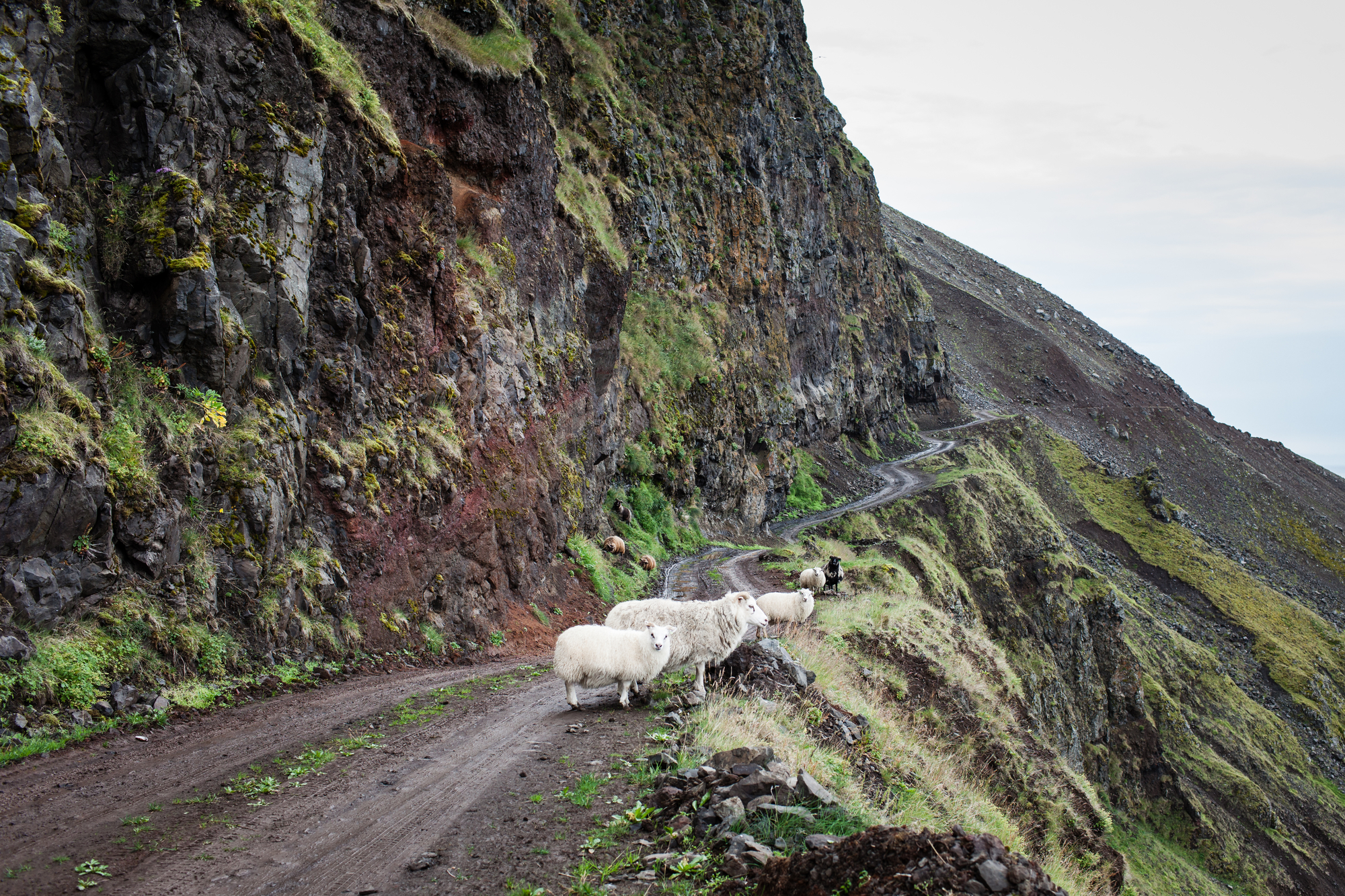 BackCountry roads and mountain panorama like nowhere else.
This tour will leave you speechless, delivering more thrills than a theme park.

Minimum two passengers, max 6 adult passengers in one of the smaller trucks, seven passengers if there are children or people of small stature in the group. Max 14 passengers in the bigger truck.
Departure is at 9 am unless otherwise agreed on. Duration 6-7 hours.
On this tour we'll go from Isafjordur to Þingeyri in Dyrafjordur where we will do a short bathroom/sightseeing brake, and then continue our journey onto the jaw dropping rock face road made with a small 70 horsepower Bulldozer called "the teaspoon" driven by the legendary Elis Kjaran and his son Ragnar . Along this winding road we'll see abandoned farms and a spectacularly scenic mountain range often referred to as the Westfjord Alps.
Depending on road conditions, we have three options driving back to Isafjordur, the steep and narrow Hrafnseyrarheidi heath road, Alftarmyri heath road that usually opens late July or if both heath roads are impassable, we will drive through a tunnel between Arnarfjordur and Dyrafjördur.
What to bring: There is not much hiking involved but it's a good idea to have good shoes because if it's raining some of the stops have slippery grass. Dress according to weather. If you have binoculars, bring them because sometimes we spot some wildlife along the way. A picnic lunch is a good idea but we will stop at a café where you can buy coffee and waffles and such if you want.
Loading…