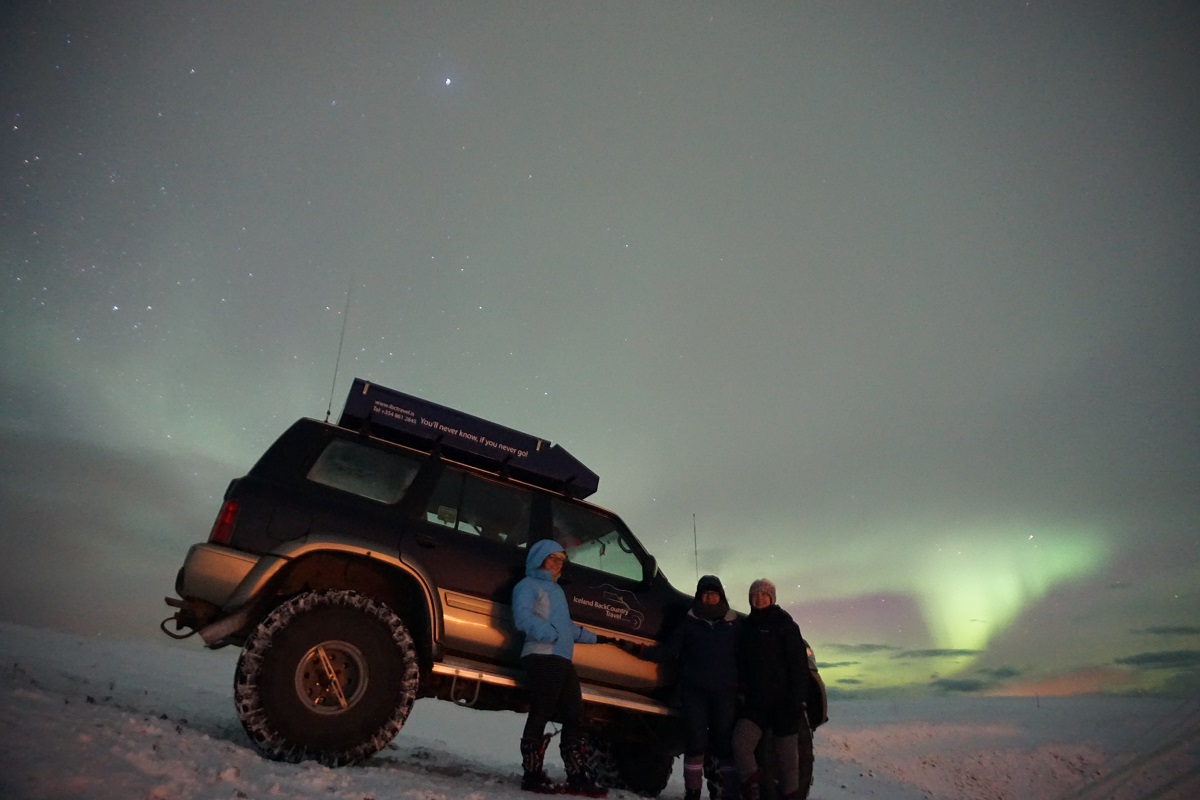 Northern lights tour near Reykjavik. 4-5 hours. Every night upon request. The price is 210.000 isk for one supertruck and driverguide for up to 6 passengers
Experience an evening in the comfort of our Supertruck with driverguide exploring the area near Reykjavik searching for the northern lights. We will drive away from the city lights to areas in the backcountry where it might be possible to see the elusive and spectacular northern lights dancing in the sky.
Please note that there is no guarantee of a northern lights sighting but we will try our very best for the tour to be a success.
Loading…