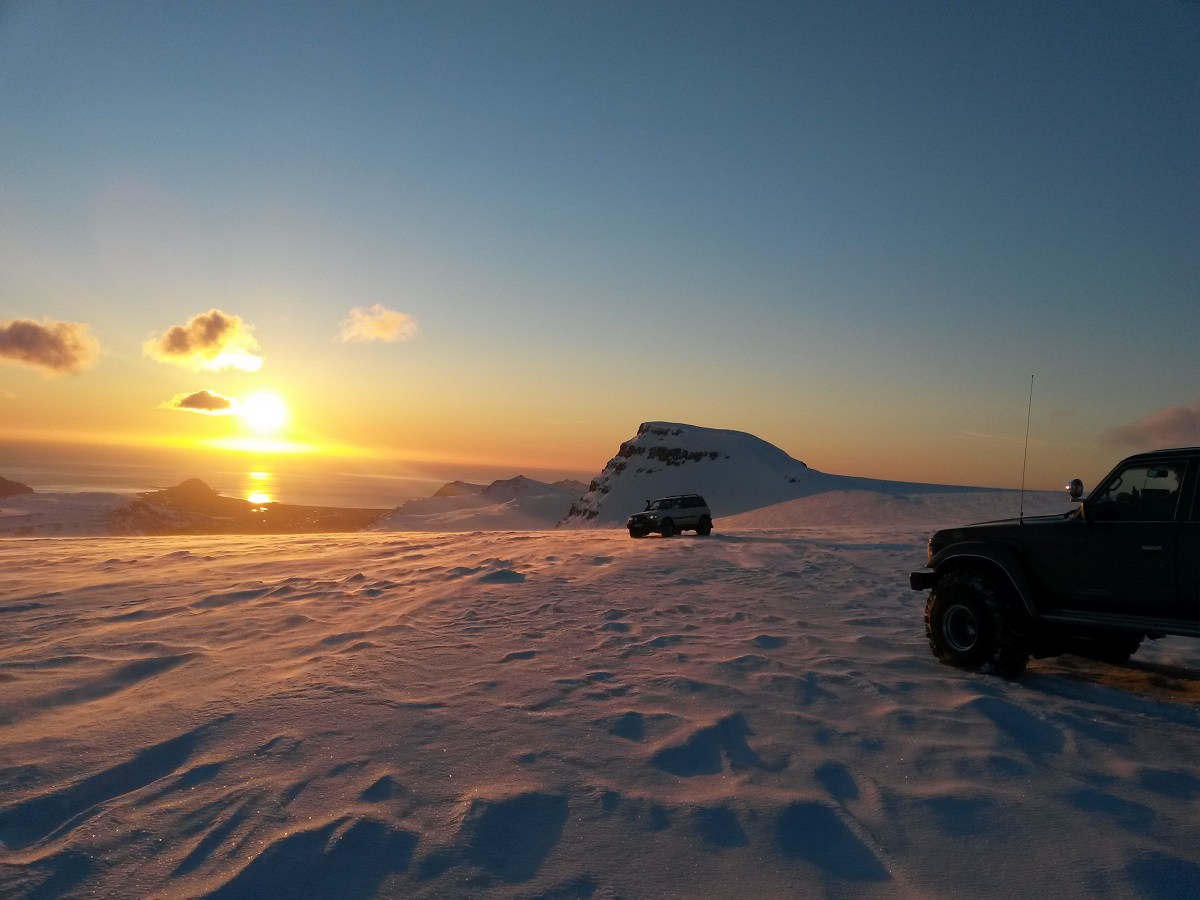 Midnight sun Adventure Tour to the Drangajökull Glacier. Departure upon request.
We start our journey from Isafjordur in the afternoon at 18.00 (6 p.m.) and drive from Isafjordur to the glacier area. There are a number of routes we can take to reach the glacier and we will select the safest route, depending on snow and weather conditions.
Our destination is Mt. Hrolleifsborg, which stands majestically on the NE side of the glacier where we will watch the sunrise. It's a relatively easy walk to the summit from Drangajökull – and you most certainly will not be disappointed by the picturesque view when we reach the top of Mt. Hrolleifsborg if the weather allows.
We will then head to the comfort of Reykjanes hotel for a good breakfast and a rest and relaxation in their outdoor swimming pool before we head back to Isafjordur. We will be back in Isafjordur around noon.
For safety reasons, it might be necessary to alter our itinerary depending on weather and road conditions.
Loading…